Eve Torres Gracie, born as Eve Maria Torres on August 21, 1982, is an actress, valet, American dancer, model, and professional wrestler. Eve Torres is best known for her time in the WWE – World Wrestling Entertainment – where she won the WWE Divas Championship three times.
Eve Torres started her career as a dancer in the Southern California Summer Pro League, and then she went on to become a member of the NBA Los Angeles Clippers Spirit Dance for the 2006-2007 season. With so much in the bag and a lot achieved in her career, we will be taking a look at the life of Eve Torres.
Early Life
Eve Torres is from a Latina background and was born in Boston, Massachusetts, but she grew up in Denver, Colorado. She is the first of two children with her younger brother Philip appearing on Are You Smarter Than a 5th Grader? in October 2008, where he won the grand prize of $100,000. After High-school, she attended the University of California on a full-tuition scholarship.
During her college days, she was one of the founding members and the vice-president of the Omega Phi Beta, a position she held for seven years. While she was vice-president, she was awarded the Academic Excellence at the Order of Omega Greek Awards. With a G.P.A above 3.5 in May 2006, Eva Torres graduated with honors in Industrial and System Engineering.
Professional Career
Eve Torres was always a fan of modeling and dancing, and with so many dancing gigs across her career path, she found herself as a Diva in the World Wrestling Entertainment WWE. Eve was a major part of the "USF Fly Girls dance squad," where she was the leader and did most choreography. She was also part of the dancers in the Southern California Summer Pro League. After graduating, Eve started dancing and modeling professionally.
The diva search contest held by the WWE in 2007 was where Eve Torres started her career as a professional wrestler. Her career in the WWE officially started when she made her SmackDown debut on January 11, 2008. She was an instant favorite in the WWE, with many fans giving her the right support and push to become a top star in the industry.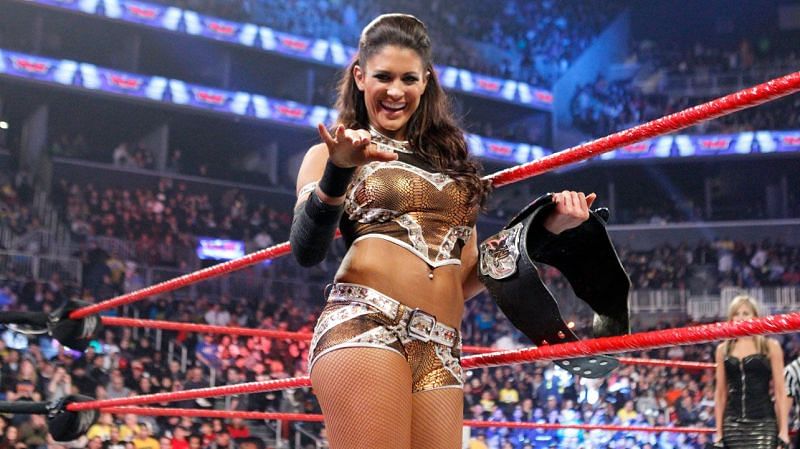 Eve won her first WWE Divas Championship on April 12, 2010, following a Divas Red Carpet Dress to Impress Battle Royal, where she defeated Maryse in London. Eve then went on to win her second WWE title on January 30, 2011, at the Royal Rumble, where she pinned the WWE Divas champion, Layla. She finally won her last Diva's championship with the WWE on September 15 at the Night of Champions Pay-per-view, where she defeated Layla.
She finally lost the title to Kaitlyn during the January 14, 2013 edition of Monday Night Raw, and that was where her WWE career ended. When that chapter of her life was over, she went on to Hollywood, where she featured in a couple of movies and The Scorpion King, Quest for Power, SkipTrace, and Queen of the Ring. She also featured in a lot of TV Series like Stars Earn Stripes, Attack of the Show, The Soup, Matador, Supergirl, The Best Damn Sports Show Period, Sunset Tan, Magic's Biggest Secrets Finally Revealed, Deal or No Deal, Extreme Makeover: Weight Loss Edition, and, Show Me the Money.
Personal Life
Eve Torres trained in Brazilian Jiu-Jitsu, where she earned a purple belt from Gracie Jiu-Jitsu Academy in Torrance, California. She loves kickboxing and participated in it a couple of times. She is also the head instructor and spokesperson for Gracie Women Empowered Self-Defense Program. She is a dog lover, with her favorite color being green.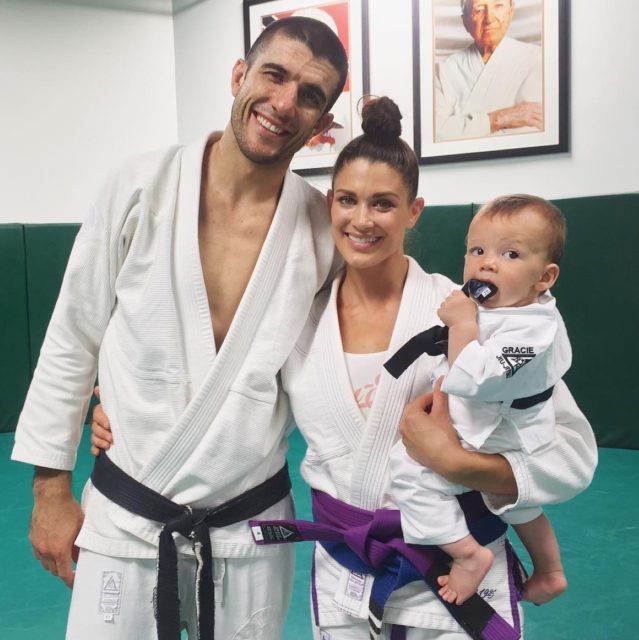 Her favorite beverage is coconut water, and she loves to take short sprints on the beach. She loves to travel the world but hates clowns. In the later parts of her career, she became an event manager alongside her sister-in-law Sage Allard and together, they opened their own rental company, which they called "inJOY The Party."
She got married to Rener Gracie in April 2014, and their marriage led to the birth of a boy Raeven Gracie on September 28, 2015, and Renson Gracie on August 30, 2018.
Quotes
"One of my favorite WWE moments was the Vengeance PPV when I faced Beth Phoenix for the Diva's Championship. This was my first PPV match against Beth and one of my favorite matches to date! I used the reverse triangle chokehold for the first time and countered Beth's Glamslam when no one expected it! Although I was unsuccessful in defeating Beth for the Diva's Championship, I felt like every failed attempt made me want it more and more. Beth was one of my favorite people to work with. She always knew how to bring out the best in everyone she worked with while still preserving her Glamazon greatness. She taught me so much about how I would later work with women when I became the evil villainess!"
"To me, WWE just represents the epitome of entertainment, and that's what I love to do. That's my passion. So, I decided it would be an amazing opportunity, which is why thousands and thousands of girls applied for this position and go to these castings. The WWE is just such a wonderful company to work for. It's on three different networks. It's huge. It reaches so many people, and I decided it was an amazing opportunity, and it's a company that I respect and a sport that I respect."
WWE Moves and Finishers
Finishing Moves
Handspring standing moonsault
The Heart Breaker (Snap swinging neckbreaker)
Evesault (Moonsault)
Signature Moves
Hangman's choke
Inverted facelock elbow drop
Diving cross armbar
Fujiwara armbar transitioned into a triangle choke.
Multiple kick variations
Bootysault (Standing moonsault, with theatrics)
Bridging vertical suplex
Entrance Themes
"She Looks Good" by Jim Johnston (WWE; 2008-2012).
Wrestlers Managed
R-Truth
Cryme Tyme (Shad and JTG)
Chris Masters
Kelly Kelly
Zack Ryder