Gionna Jene Daddio is an American professional wrestler in the WWE who performs under the name Liv Morgan on the Smackdown brand. This is a superstar worth taking a look at, and we are going to be taking a look at her life and career. Born on June 8, 1994, Liv Morgan is a shining light as a professional wrestler. In October 2014, Liv signed a professional contract with the WWE and was initially assigned to the WWE Performance Centre before she was later drafted to NXT.
After three years in NXT, she was later drafted to the main roster in 2017, where she paired with other wrestlers Sarah Logan and Ruby Riott to form the "Riott Squad." With so much time together, the Riott Squad was later separated in 2019, leaving Morgan to work as a singles competitor. After some months as a singles competitor, Liv Morgan was once again reunited with a former member of the Riott squad Ruby Riott and with Sarah Logan out of the company; the duo is now working in the women's tag team division.
Early Life
Gionna Jene Daddio was born on June 8, 1994, in Paramus, New Jersey, and she was later raised in New Jersey, Elmwood Park. Gionna Jene Daddio has five siblings in a sister and four brothers. Losing their father at an early age meant that her mother, Georgette, was left to raise the six of them all by herself. Gionna Jene Daddio has always been a fan of professional wrestling, and this was evident when she and her siblings had backyard wrestling matches at home.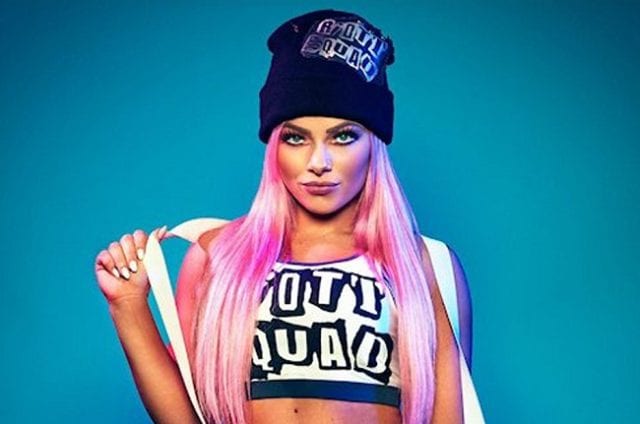 Aside from her love for wrestling, Gionna Jene Daddio was also a competitive cheerleader who modeled and also worked for the popular restaurant Hooters.
Professional Wrestling Career
Gionna Jene Daddio's wrestling career began when she was discovered at Joe DeFranco's gym in Wyckoff, New Jersey. In October 2014, Liv Morgan signed with the WWE and was assigned to the developmental territory of NXT. The first televised appearance Liv Morgan had in the NXT was on NXT TakeOver on February 15, where she was dressed as a planted fan and jumped Tyler Breeze.
Liv Morgan made her main roster debut on November 21, 2017, alongside other wrestlers Ruby Riott and Sarah Logan, attacking and beating up Naomi and Becky Lynch. The Riott Squad were a heel in the women's Division, causing chaos and disrupting a lot of matches in the division.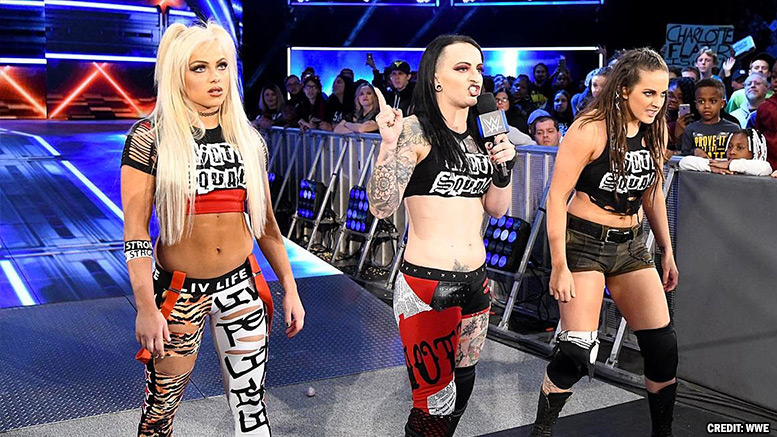 In the 2018 superstar shakeup in April 2018, the Riott squad was drafted to RAW, and they picked up where they left off on SmackDown, causing the match between Sasha Banks and Bayley to end in a no-contest. Liv Morgan competed in the January 27, 2019, Royal Rumble and the WrestleMania 35 women's battle royal, which was won by Becky Lynch and Carmella, respectively.
In the superstar shakeup of April 16, 2019, Liv Morgan was drafted to SmackDown, but this time as a single's competitor dissolving the Riott Squad in the process. On the July 16 episode of SmackDown, turned face, confronting and facing Charlotte flair before losing by submission to the Figure-8 – the signature-move of charlotte flair.
Liv Morgan's wrestling career was not as good as she would have liked as she did not have enough ring time, compared to her expectations. However, things started looking up for her when she was picked as the final draft of the RAW brand in 2020. She went on to feature in the Elimination Chamber match on March 8, 2020, and the kickoff show of WrestleMania 36.
The Riott Squad were brought together once again with the return of Ruby Riott defeating the Iconics in the Payback pay per view and the following episode of Monday Night RAW.
Liv Morgan's Personal Life
Live Morgan was always good at keeping her personal life private with little information about her as a WWE Superstar. Liv Morgan is good friends with NXT Professional wrestler Nhooph Al-Areebi also known as Aliyah.
With not much work to do in the WWE, November 2020 saw Liv Morgan decide to take up a course to become a real estate agent. This proclamation was followed up with the commencement of the business in February 2021 alongside professional wrestler Bo Dallas all in a bid to prepare for life after the WWE. Liv Morgan is presently 26 years of age and is not married; neither does she have any children at the moment.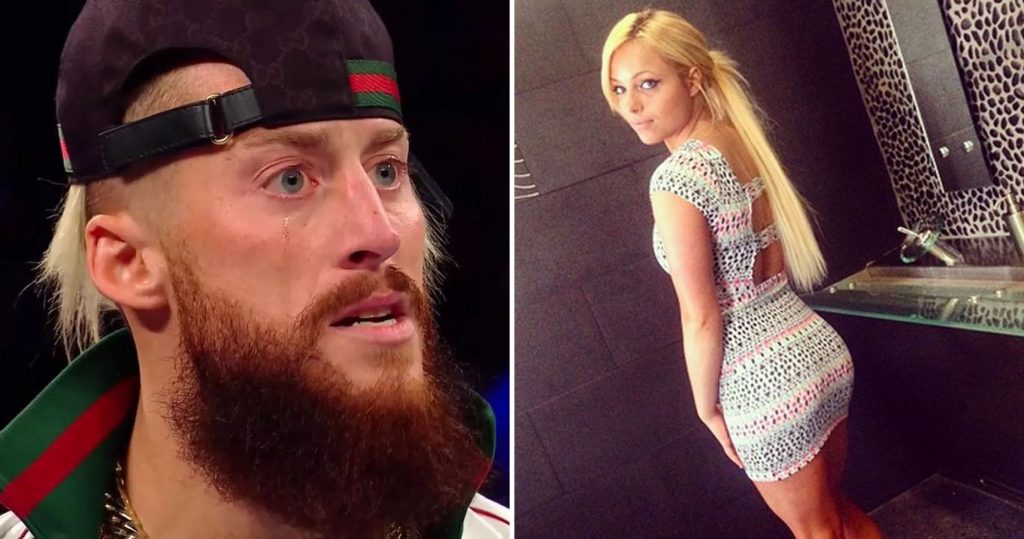 Liv Morgan is, however, dating Tyler Bate, and this relationship has been going on since 2017, the same year she broke up with Enzo Amore after she broke up with him for cheating on her and deleting every picture they had on his Instagram profile.
In wrestling
Finishing Moves
Moonsault,
New Jersey's Buster
ObLIVion – 2020-present
Jersey Codebreaker
Liv Kick
Guillotine choke
Signature Moves
Single leg dropkick, sometimes done repeatedly in succession
Sitout hip toss
STO
double stomp while opponent in on all fours
Jackknife hold
Handspring back tilt-a-whirl headscissors takedown
Running two-handed bulldog to a kneeling opponent
Leg-feed enzuigiri
Matrix evasion
Monkey flip
Running one-handed bulldog, sometimes followed by a kip-up
Back handspring tilt-a-whirl headscissors takedown
belly-to-back suplex
Drop toe-hold to an oncoming opponent
Tag Teams and Stables
Riott Squad (w/Ruby Riott and Sarah Logan)
Entrance Themes
"Livin' Large" by CFO$ (NXT; April 13, 2016–November 23, 2017)
Nah Nah by DJDPT (2020)