Popularly known throughout the world with the name Matt Hardy, Matthew Moore Hardy has made a name for himself as a Professional American Wrestler. He is currently signed to a professional American wrestling promotion outfit, AWE (All Elite Wrestling).
He appears on the SmackDown and Raw Brands under the WWE. He co-founded the OMEGA (Organization of Modern Extreme Grappling Arts) with his brother Jeff Hardy after graduating from school. This wrestling outfit helped to promote their wrestling.
He was born in Cameron, North Carolina, United States of America. He was born on the 23rd of September, 1974. He became popular for his tag team success alongside his brother Jeff Hardy.
Personal Life
Matt Hardy's parents are Ruby and Gilbert Moore Hardy, and his younger brother is Jeff Hardy, who doubles as the other half of the tag team. His mother died from brain cancer in 1986.
Matt Hardy started by playing other sports as a child. He played baseball majorly during his childhood and he did that through his entire stay in high school until he got to senior year in high school. Matt Hardy also played football while growing up, and he featured both as a defensive end and a linebacker.
Matt Hardy attended Union Pines , a high school in North Carolina, where was known to be a good student throughout his stay. His brilliant nature earned him a slot as a "Morehead Award" nominee, which was a scholarship that gave him a chance to attend any university in North Carolina.
Matt Hardy chose to attend University of North Carolina, Charlotte, and became an engineering major. Sadly, he had to drop out after because his father got ill. However, he got his associate degree from the Sandhills Community College, Pinehurst after some years.
Relationship
At a time, Matt Hardy dated Amy Dumas, a former WWE Diva that goes by the name "Lita" in the ring. They were in a relationship for six years. The duo met at the NWA Mid-Atlantic event for the first time in January 1999 and started dating some months later. They live together in North Carolina. However, the couple hit a rock in their relationship after Matt Hardy discovered that Amy had an affair with Adam Copeland (Edge) in 2005. Edge and Matt Hardy were close friends and both wrestled.
The pair seems to have forgotten about the incident and remain close friends, according to Matt Hardy's comments in several interviews. He later went on to date Ashley Massaro, another WWE Diva.
However, Matt Hardy stated in February 2011, that he is now in a relationship with Reby Sky. Reby Sky is an American glamour model. The couple got married on the 5th of October, 2013.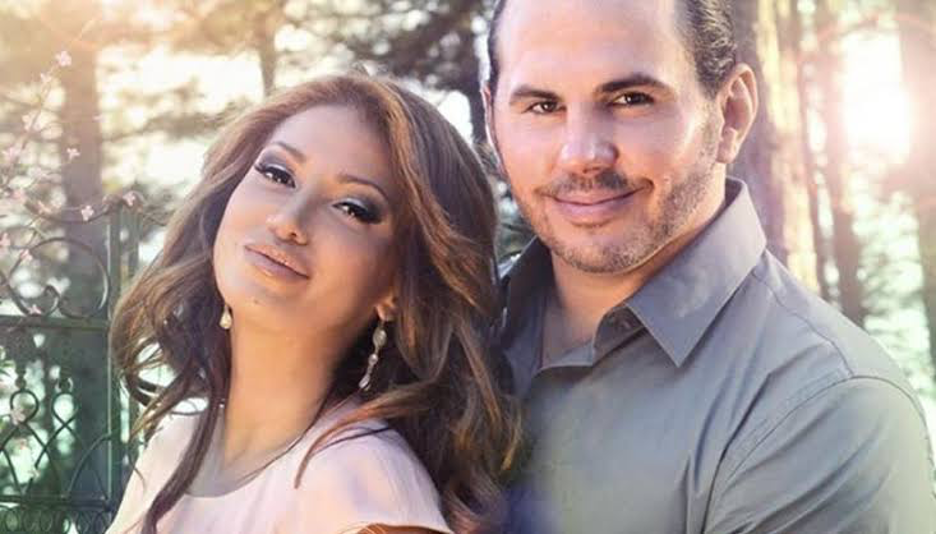 Matt Hardy and Reby Sky have three sons. The first is Maxel Hardy, the second is Wolfgang Hardy, and the third is Bartholomew Hardy.
Professional Wrestling Career
Matt Hardy is known by the ring name "Broken Matt Hardy". He became popular in the WWE, as part of a tag team called the Hardy Boyz (he is in the team with his brother, Jeff Hardy). He has also had single fights with some promotions, including Ring of Honor and Impact Wrestling/Total Non-stop action.
As a tag team, he was known along with his brother, Jeff, for their notoriety in the tag team division of the WWF. They fought in several high-risk matches in the 90s, such as tables, ladders, and chairs contests.
He won many honors in the tag team division. He became the world tag team champion 14 times.
Some of his achievements in the tag team division include,
6 world-tag team belts
WWE SmackDown tag team champion
ROH World tag team champion,
WCW tag team champion
2 TNA world tag team belts
3 WWE tag team belts
He made his wrestling debut in 1994 and lost his match to Crush. He had a torrid time from 1994 to 1995 as he lost repeatedly to the likes of Owen Hart, The Imposter, Razor Ramon, Undertaker, Hunter Hearst, Hakushi, The Ringmaster Steve Austin, and several others.
Matt Hardy has wrestled across three decades and has stayed relevant all through. He has changed character many times and employed different gimmicks.
His ring names include,
"Broken" Matt Hardy
Matt Hardy
Ishan Hardy
Damascus
Rahway Reaper
Matt Hardy Version 1.0
High Voltage
Ingus Jynx
Wolverine
Surge
He has several moves, but his signature moves include,
The Twist Of Fate
The Side Effect
The Diving Leg Drop
His comes into the ring with "the Deletion Anthem" as his theme song
Lifestyle
Matt Hardy has some favorite things in his life like almost every person.
Grilled Chicken is his favorite food, and he loves playing the Street Fighter game. His favorite is Angelina Jolie, while his favorite wrestlers are Ric Flair and Macho Man. His favorite colors are blue and black.
When he is not fighting in the ring, his hobbies are participating in workout sessions, traveling to new places, playing the piano, and singing.
He loves good cars and in his car collections, you will find the Chevrolet Camaro, the Chevrolet Corvette the Cadillac Escalade, and the Chevrolet SS Sedan.
He reportedly earns about $650 thousand per year and he is worth $9.7 Million.
Chevrolet SS Sedan
Controversies
Matt Hardy has had his fair share of controversies. In 2005, Matt Hardy earned himself suspension from the WWE after he went on social media to upload a video claiming unofficial conduct.
When he came back from suspension in August of the same year. He launched an attack on Edge for having a real-life affair with Lita, his girlfriend at that time.
In September 2011, the police arrested him three times for getting involved in drug-related cases. When the police searched his home, they found illegal substances – they found anabolic steroids, up to 20 vials, as well as some ecstasy.
Also, in January 2014, Matt Hardy was in the news again. This time he was arrested alongside his wife at Virginia. They got into a physical fight at home, which resulted in bad injuries and scratches on each other.